Fresh Flower Profiles & Bouquet Arrangement Care
Accompanied with each featured bouquet is Endless Flowers, our monthly newsletter, which details each featured flower's history, where it originated and how it was grown. You'll learn first hand about:
The flowers that make up each featured arrangement
Flower profiles including origins and histories
How featured flowers and greens are grown
Proper care for cut flowers, maximizing their vase-life
Flower arranging and gardening tips
For more information about our previously featured bouquets, choose any month below to review that month's bouquet and it's associated newsletter.
You can also view our current yearly line-up of flowers using our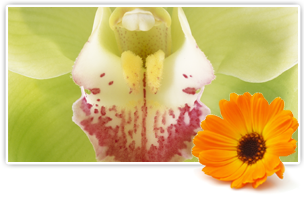 Brightening your home or office space with a different professionally designed bouquet each month is certainly the best part of being a member of The Fresh Cut Flower of the Month Club™. But we don't stop there. Each month you'll read all about the origins and histories of each featured flower and how they're grown. You'll also get creative arranging tips to help you have the most fun maximizing the beauty of your bouquet.