Quality, Variety, and Freshness Drive our Flower Selection Process
Our Mission Statement and Commitment to You
To consistently deliver freshly cut artistic and exotic floral arrangements made from top quality blooms, maintaining a less than 1% reship rate.
With 15+ years of shipping flowers by mail behind us and 98% of our customers highly recommending our services, we're happy to report that we're achieving our goals.
Here's how we do it: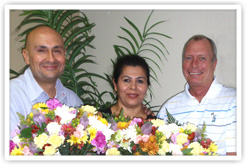 60 Years Collective Experience in the Floral Industry Ensures Quality, Variety, and Freshness
With over 60 years collective experience in all aspects of the floral industry, our designers know where to find the best quality blooms, when to buy them, and which flowers travel best.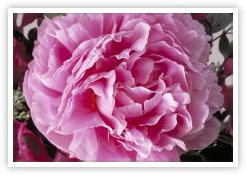 We Buy Only Top Quality Blooms
Flowers are graded by a number of factors including the actual size of the bloom, its luminosity, color vibrancy, stem strength and sturdiness, bloom count per stem, and how much the bloom has opened, indicating when it was cut. We purchase "select", "super select" and "fancy select" blooms, all individual premium grower ratings well above industry standard from top rated farms.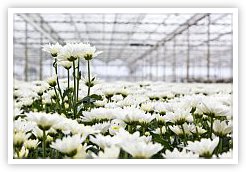 Our Buyers Travel to Top Flower-Growing Regions
We've traveled extensively to top flower growing regions in Colombia, Equator, Costa Rica and Holland visiting and touring farms and meeting their owners. Most importantly, we're inspecting post flower harvesting facilities, ensuring that proper refrigeration and hydration systems are in place, and verifying that strict grading systems are maintained.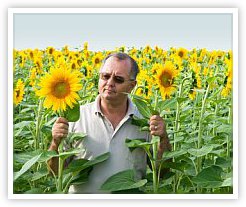 We Build Strong Relationships with Growers and Importers
Absolutely critical to consistently delivering quality floral products are the relationships we've developed over the years. They ensure that quality will not suffer when Mother Nature doesn't cooperate and other buyers have to settle for inferior blooms.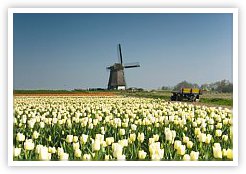 We Buy Flowers Where They Grow Best
All flower types thrive in different climates and knowing where to buy each type is critical to maintaining our high quality standards. We buy orchids from New Zealand and Thailand, Lilies from Ecuador and Holland, and proteas from California's high deserts.
Quality Control is Our Top Priority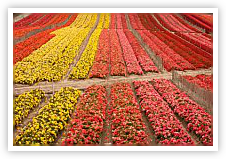 We only work with reliable, highly respected select growers, all of which have longstanding relationships with us. They all maintain strict grading room quality standards as well as proper hydration and refrigeration systems after harvest, all the way to the airport. From there, we use only refrigerated chartered flights containing only flowers, allowing no chance of delay. Lastly, our flowers go through a pre-cooling phase both before they get on, and after they are taken off the plane which addresses any risk of condensation damage.
---
---
Freshly Cut Beautiful Blooms, Just Days After Being Cut
With streamlined post harvest systems in place with reliable growers, we are able to take delivery on our flowers just one day after they're cut, much sooner than your local floral shop does, which can be closer to 10-12 days at best. They're packed that day and then shipped Next Day Express service in a box designed especially for shipping floral arrangements. Each stem is cut just before blooming so they'll travel much better and arrive in time to unfold before your eyes.