Celebrate the mysteries of nature by indulging in a long and studied look at your Le Reve Lilies. These particularly wonderful examples of Orientals blush shades of pink, sunny yellow, and green, with burgundy spots or bumps toward the interior of the petals and of course those cinnamon-hued stamens. Its velvety, waxy, and prickly textural variety and delicate petal veins bolster Le Reve's reputation as a true work of natural art.
This month's complementary flower is Alstroemeria, another member of the botancial order Liliales, whose delicate clusters of long-lasting flowers make a wonderful match for the larger and dominant Le Reve lilies.
The supporting cast is Israeli Ruskus and variegated white and pink Wax Flowers. You can rely on them to offer steady encouragement to the main characters by providing diversity and structure within your arrangement.
A previous bouquet we featured that included a different variety of Australian Wax Flowers generated quite a buzz from our Fresh Cut Flower of the Month Club recipients. They mentioned the flowers lasted so long that they couldn't bring themselves to throw them out – so they chose to dry them! And those of you who received that bouquet of Orchids can testify to the longevity of the Ruskus greens too!
Oriental lilies stand out from other varieties by their larger size and more flamboyant appearance. All members of the lily genus, Lillium, grow from bulbs that can be planted in autumn or spring. Everyone can find something they like among the lily family, from the easy to cultivate and long-lived garden plants, to the more rare and difficult varieties. They provide many moods to choose from: You can choose among bold colors or pastels, multicolored or solid, and then sweet or somewhat spicy scents.
Be assured that the blooms of any lilies you plant will be the highlight of your garden during the summertime. Most lily species bloom between the months of June and August. They work well in a bed or border with other perennial flowers, but they are also natural prima donnas and are more than capable of standing alone.
There are five main classifications of lilies: Oriental, Asiatic, Tiger, Trumpet, and Turk's Cap. Oriental hybrid varieties are usually very large and brighter than other species, and are very fragrant – with either sweet or spicy aromas. The Oriental is the Grande Dame of the lily family, and because its cultivation is more costly, the flowers are more expensive to buy. A single Oriental lily stem with several flowers will often be all one needs to improve an arrangement of more subdued flowers. The Casa Blanca species, a huge and perfectly white flower, is a popular variety, as is the Star Gazer which is a bright crimson flower with darker red spots and white edges...and of course the La Reve featured in this month's shipment.
The first lilies to bloom are Asiatic lilies, typically in June. Some species bear as many as a dozen aromatic flowers on each stem! Wonderful in beds and borders, they're also a great choice to plant along walls or in containers. If you want to add them to your garden, we recommend mixing them with tulips and daffodils to ensure a long season of gorgeous blooms. They'll grow well in zones 3 through 8, in either full sun or part shade. Plant them in holes that are 6" deep and space them about 12-18" from each other. As with other bulb plants, the soil should drain well.
Trumpet lilies are also known as Aurelian lilies, have a strong and musky scent, large, trumpet-like flowers, and grow as high as four to five feet! They will begin blooming from late June through August, and are adapted to grow in zones 4 through 8.
Tiger lilies grow wild alongside roads throughout the US. They do well in zones 3 through 8, and grow to heights of four feet. The pink, orange, red, and yellow varieties are amazing to see, and will always be my favorite. They remind me of my Mom and our cottage in Maine on the shore of Lake Thompson!
The Turk's Cap, or Martagon lily, forms somewhat of a turban shape, and grows shorter than other lily species (only about 30 inches). The flower is often described as nodding with the segments rolled back. It also grows well in zones 3 through 8.
According to the experts, it's best to add plant preservative to the water, but only about half of the typical amount. Make sure to trim each stem with a sharp blade in order to help increase their ability to drink before adding them to your arrangement. This is a very important step with all cut flowers. Plus, it's best not to simply add water and forget about it – for maximum vase life, change the water as soon as it begins to cloud (and wash the vase with antibacterial soap) to ensure your flowers have the conditions needed to live as long as possible.
While it's more common to plant during fall, lilies may also be planted in spring.
Lily bulbs don't ever go dormant, so plant them right away.
Plant bulbs in a sunny location with good drainage.
Dig a six inch deep hole.
Add bulb fertilizer or bone meal to the bottom of the hole. You'll want to fertilize them again in spring, too.
Loosen any root tangles and plant the bulb in the hole with the roots spread out.
Fill the hole with soil and get rid of air pockets by packing it down well
Plant the bulbs at least 8 inches from each other, or as recommended for the given variety.
Ensure the bulb is well watered until the ground freezes to ensure proper growth of the roots.
Mulch well in areas that get frost.
The Wax Flower is a very versatile and rather recent addition to the world of cut flowers. They have a vase life that is often over two weeks and are very popular as cut flowers in Australia and other countries. The flowers grow from a medium or large shrub, often 6-9 feet tall, and they bloom in late winter – often lasting into summer. The petals are small and waxy, and offer up several different hues. Every cluster has a different personality due to the intricate form of the flowers, the dark centers, and the varied ways they look as they open slowly. The leaves, which are needle-like and resemble rosemary, offer a very soft scent – you can simply bend a few of them to release their soft perfume.
Wax Flowers are versatile enough to be the lead attraction in a bouquet, or used as a wonderful accompaniment to another bolder flower, as with this month's featured arrangement.
Accompanying your La Reve lilies this month is the graceful Alstroemeria, a flower indigenous to South America and sometimes known as the Lily of the Incas or the Peruvian Lily. It thrives in diverse areas, from the desert areas of the Pacific coastline, to the heights of the Andes, to deep into tropical Brazil.
The main stems of the plant grow as high as three feet and have a few short "peduncles" that each bear up to four flowers. The appearance of these clusters makes a great accompaniment to larger flowers in an arrangement. Just a few years ago this flower was somewhat uncommon within the flower industry, but it is becoming increasingly popular due to its beautiful, multicolored, velvety petals, long vase life, and ease of growth. Mostly grown in Peru, Chile, and Brazil, cultivators in Holland and the UK have created hybrid varieties that can be bought year-round in pink, orange, red, cream, peach, purple, and yellow!
Care Tips: Since Alstroemeria leaves typically wilt before the flowers (which often last as long as two weeks), we advise removing the foliage before creating your arrangement. Be careful when handling the flowers as it is easy to break the stem joints which are a bit brittle.
If you wind up with lily pollen on your clothes--a common occurrence anytime one handles these flowers--experts advise leaving it alone until dry, then dabbing it with a cloth or lifting it off with some tape. They suggest not using water, but we've never had any problems getting rid of pollen stains with any of the popular pre-wash stain removers.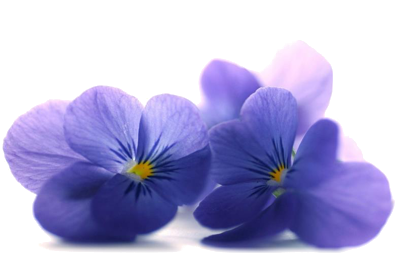 Over 25 Years Experience Shipping Flowers
We've shipped hundreds of thousands of bouquets over the years. Our designers
know which blooms ship best, how to pack them, and buy only top-rated blooms.
DISCOVER OUR CLUB